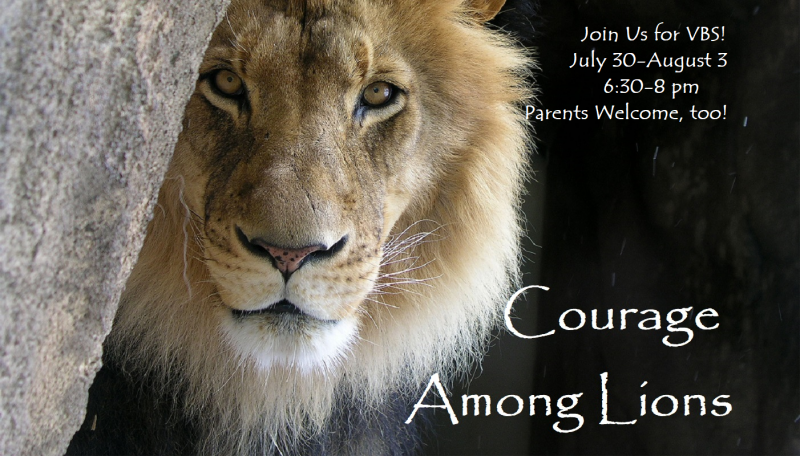 VBS is July 30th - August 3rd, with a program for the parents scheduled on Saturday morning, August 4th.  
Our program will be focused around the life of Daniel.  Daniel had a rough life where situations arose that he couldn't do anything about, but Daniel holds a secret to dealing with life when he felt like he was thrown to the LIONS.  Come learn with us this secret and find the strength behind his COURAGE!   
Children of all ages are welcome.  If they are not potty trained, we request that the parent stays with the child.  Parents are, also, welcome to join their children in the program and make it a fun family activity.  
We request that all attending please register, that includes parents that plan to stay for the evening meetings.  This gives us a better head count for snacks and crafts.  We request that all attending are willing to follow the rules and are cooperative with the program.  
We hope you will make plans to join with us!  Please register below!